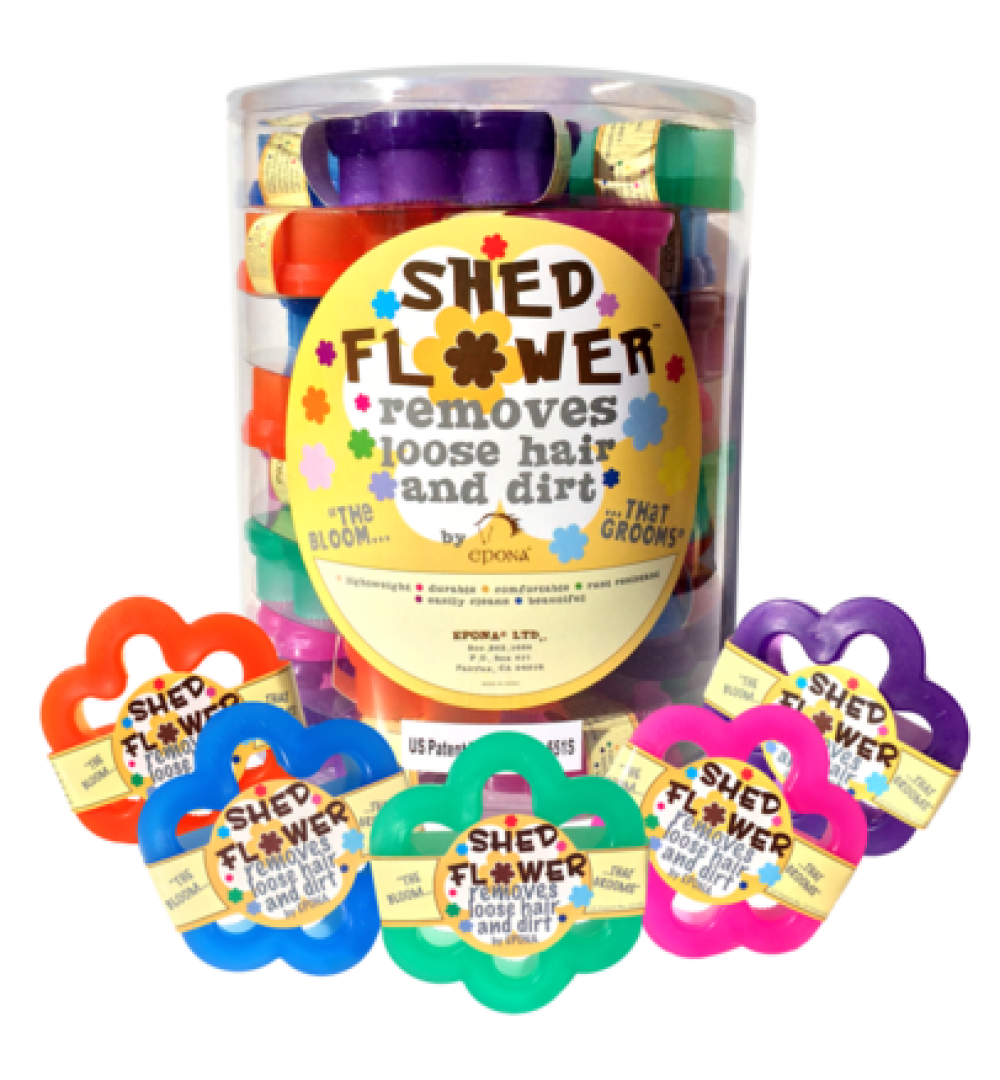 ---
Shed Flower Grooming Brush
---
Lightweight, easy to hold, and comes in fun colors! Highly effective at removing loose hair and dirt from your horses coat.
The Epona Shed Flower is lightweight, easy to hold, and highly effective in removing loose hair and dirt from your horse's coat. "The Bloom That Grooms" features a delightful flower shape that easily fits into your hand. Even small hands can handle this shedding tool, since it is lightweight and features plenty of areas to grip it with. The six-petaled design of the Epona Shed Flower allows you to grip it... - See more at: http://www.onestopequineshop.com/epona-shed-flower-54702.html?gdffi=965bab28ed484a87b534a3a89f906d50&gdfms=D300CBB104424A7A9C436F3C697D30D4&gclid=CjwKEAiA3NTFBRDKheuO6IG43VQSJAA74F77PYPw1ifvHWnYzIDNdzeFkftplw2CIX6nKLfaH7ye7BoCVkvw_wcB#sthash.mzX5xJCQ.dpuf
Assorted colors: Pink, Blue, and Green.
We will ship a random color.
---
---
We Also Recommend

​