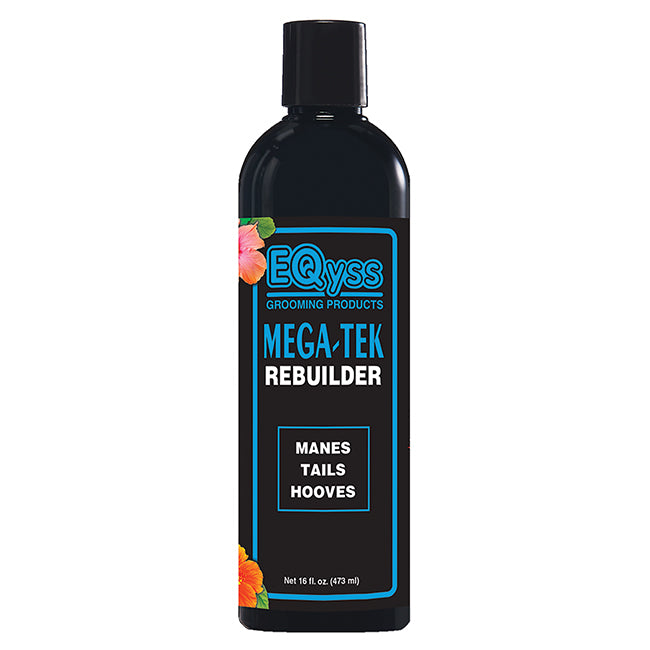 ---
EQyss Mega-Tek Equine Rebuilder Hoof/Mane/Tail
---
Mega-Tek Rebuilder's revolutionary formula is a technological breakthrough. pH balanced.

Contains tocopheryl acetate (vitamin E), hydrolyzed keratin protein and more.

Manes and tails: Revitalizes hair so mane and tail won't break off easily and will grow longer. Conditions bare spots on coat caused by blanket rubs, skin problems or injuries. Apply to wet clean hair. Leave on 5 minutes then rinse. Can also be left on for continuous benefits, such as wrapping tails. Use as often as possible, usually 2-3 times a week or whenever horse is bathed. On injuries, skin problems or blanket rubs, use daily. Can be left on under blankets.

Hooves: Conditions and revitalizes hooves with soft walls, quarter cracks and sand cracks. Shoes hold better. Corrects dry damaged hooves. Great for shelly footed horses. Apply to coronet band wall. Use daily or as often as possible. More frequent use increases effectiveness.

Not for human use.

Cruelty-free.

Made in the USA.
---
---
We Also Recommend

​