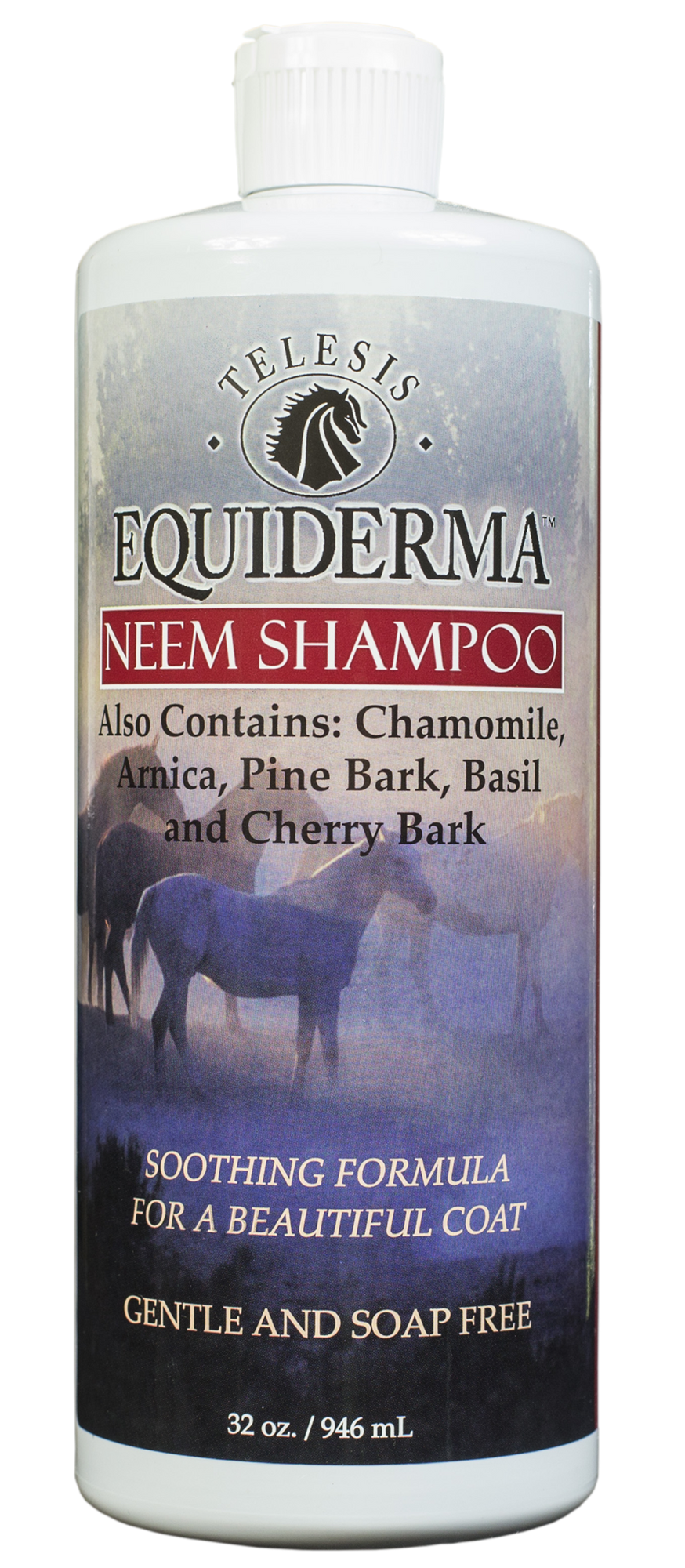 ---
Equiderma Neem Shampoo for Horses
---
Soap Free and Gentle!
Equiderma's Neem Shampoo not only cleans your horse to a shine like no other, but also inhibits microorganisms lurking on your horses skin from causing trouble.
Use Equiderma Neem Shampoo as part of your regular grooming to keep your horses coat in prime condition. This shampoo contains organic neem leaf and neem oil, arnica, pine bark, basil, chamomile, and cherry bark for optimal cleansing and a long-lasting nourishing effect on the skin.
Equiderma Neem Shampoo is a cutting-edge soap-free combination of the cleanest and greenest plant based products on the market. It improves the condition of the skin without stripping the horses natural oils, leaving a shiny, glossy, healthy coat.
Directions:
Apply directly to horse or dilute, according to preference
Leave on for at least 10 minutes, up to 1 hour
Rinse well
Equiderma Neem Shampoo easily rinses out on just one pass.
Ingredients:
Neem Leaf
Neem Oil
Arnica
Pine Bark
Basil
Chamomile
Cherry Bark
---
---
We Also Recommend

​