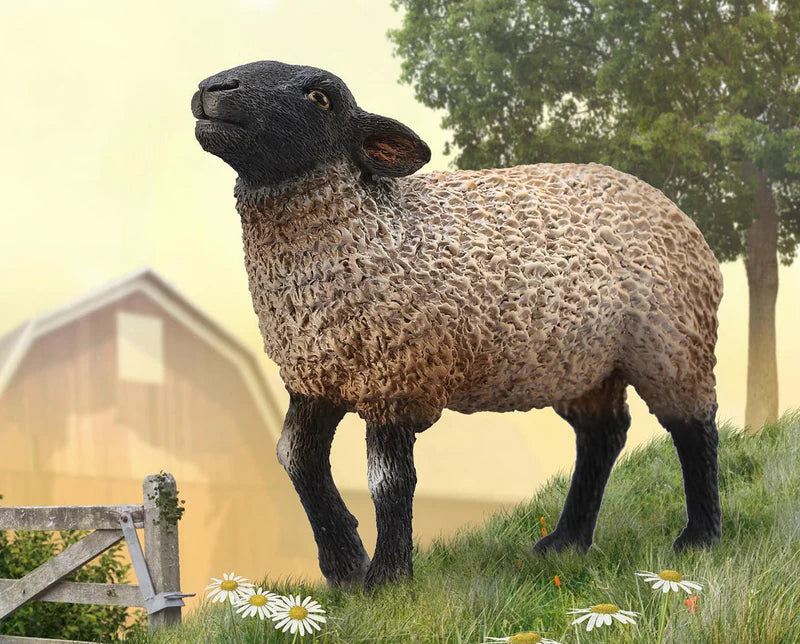 ---
Breyer CollectA Suffolk Sheep
---
The Suffolk is a common breed of domestic sheep. They are polled (meaning that they do not have horns, in a breed that are normally horned), and have black, open faces along with black legs and white-woolled bodies. Suffolks are considered a large breed of sheep, with muscular bodies.
These adorable, authentic miniatures have been sculpted by experts to achieve the most realistic look possible, and are individually hand crafted in vinyl and hand-painted! Safe, virtually unbreakable and so real looking!
This item does not come in a retail box. Gift wrapping is not available on this item.
Age 3+ | 3.1"L x 2.6"H
---
---
We Also Recommend

​