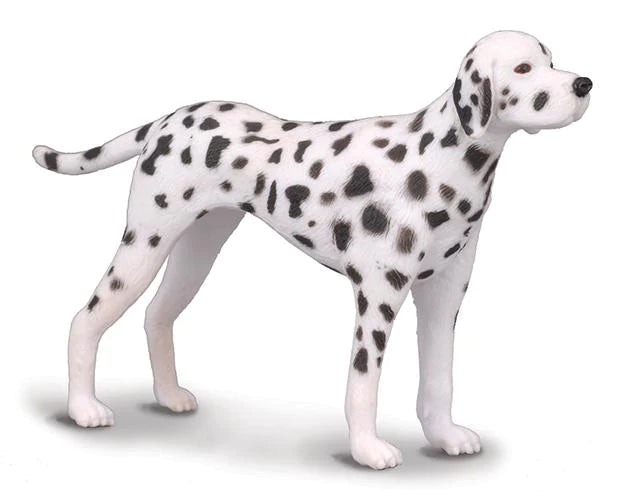 ---
Breyer CollectA Dalmatian
---
The Dalmatian is a medium-sized dog, noted for its unique white coat marked with black or brown-colored spots. Originating as a hunting dog, it was also used as a carriage dog in its early days. Today, it is a popular family pet and many dog enthusiasts enter Dalmatians into kennel club competitions.

Dalmatian puppies are born with plain white coats and their first spots usually appear within 10 days; however, spots may be visible on their skin from birth. They continue to develop until the dog is around 18 months old.
These adorable, authentic miniatures have been sculpted by experts to achieve the most realistic look possible, and are individually hand crafted in vinyl and hand-painted!
This item does not come in a retail box. Gift wrapping is not available on this item.
Age 3+ | 4.1"L x 2.6"H
---
---
We Also Recommend

​