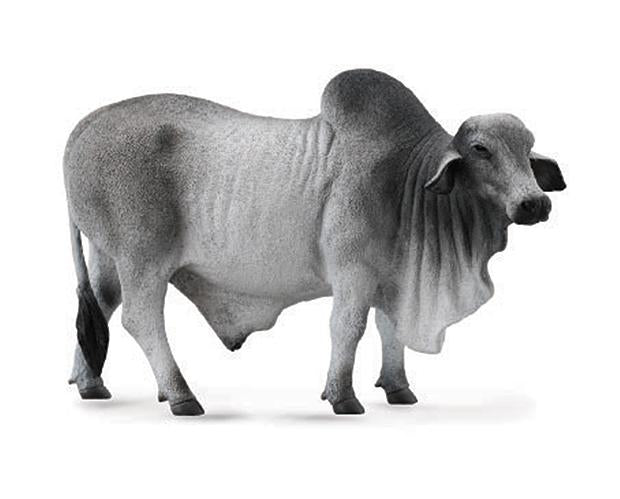 ---
Breyer CollectA Brahman Bull
---
The Brahman was bred in the United States from 1885 from cattle originating in India. It has good tolerance of heat and is widespread in tropical regions. It is resistant to insects due to its thick skin. Brahman cattle live longer than many other breeds, often producing calves at ages 15 and older.
These adorable, authentic miniatures have been sculpted by experts to achieve the most realistic look possible, and are individually hand crafted in vinyl and hand-painted! Safe, virtually unbreakable and so real they almost walk, trot and canter off the page!
This item does not come in a retail box. Gift wrapping is not available on this item.
Age 3+ | 5.3"L x 3.3"H
---
---
We Also Recommend

​