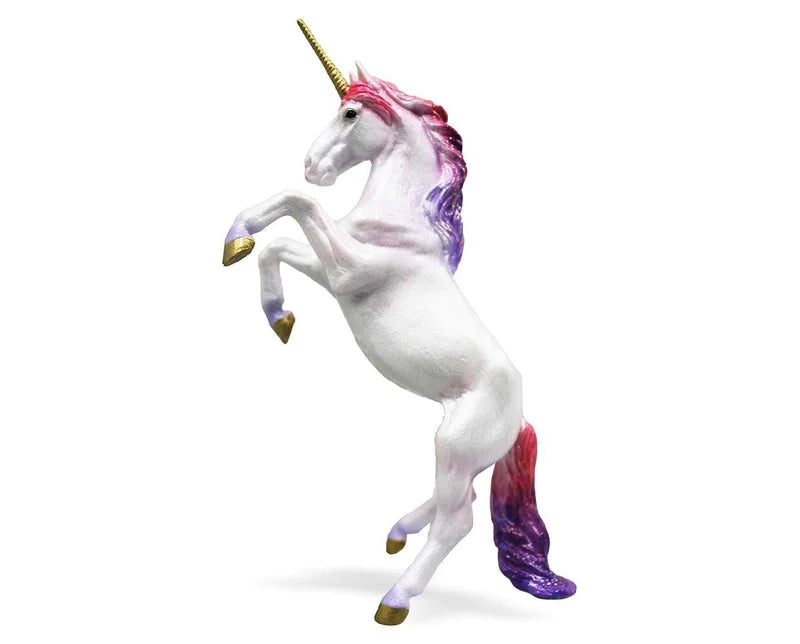 ---
Breyer CollectA Unicorn Mare Rainbow
---
Breyer is excited to bring you Unicorns in the CollectA line, including four unique models. Collect them all!
In the Middle Ages and Renaissance period, unicorns were commonly described as an extremely wild woodland creature, a symbol of purity and grace.
The unicorn mare is in a rearing pose and features red and purple coloring on her mane, tail, and legs.
Measures : 4.5"L x 7.1"H.
Ages 3+ | 1:18 Scale
---
---
We Also Recommend

​